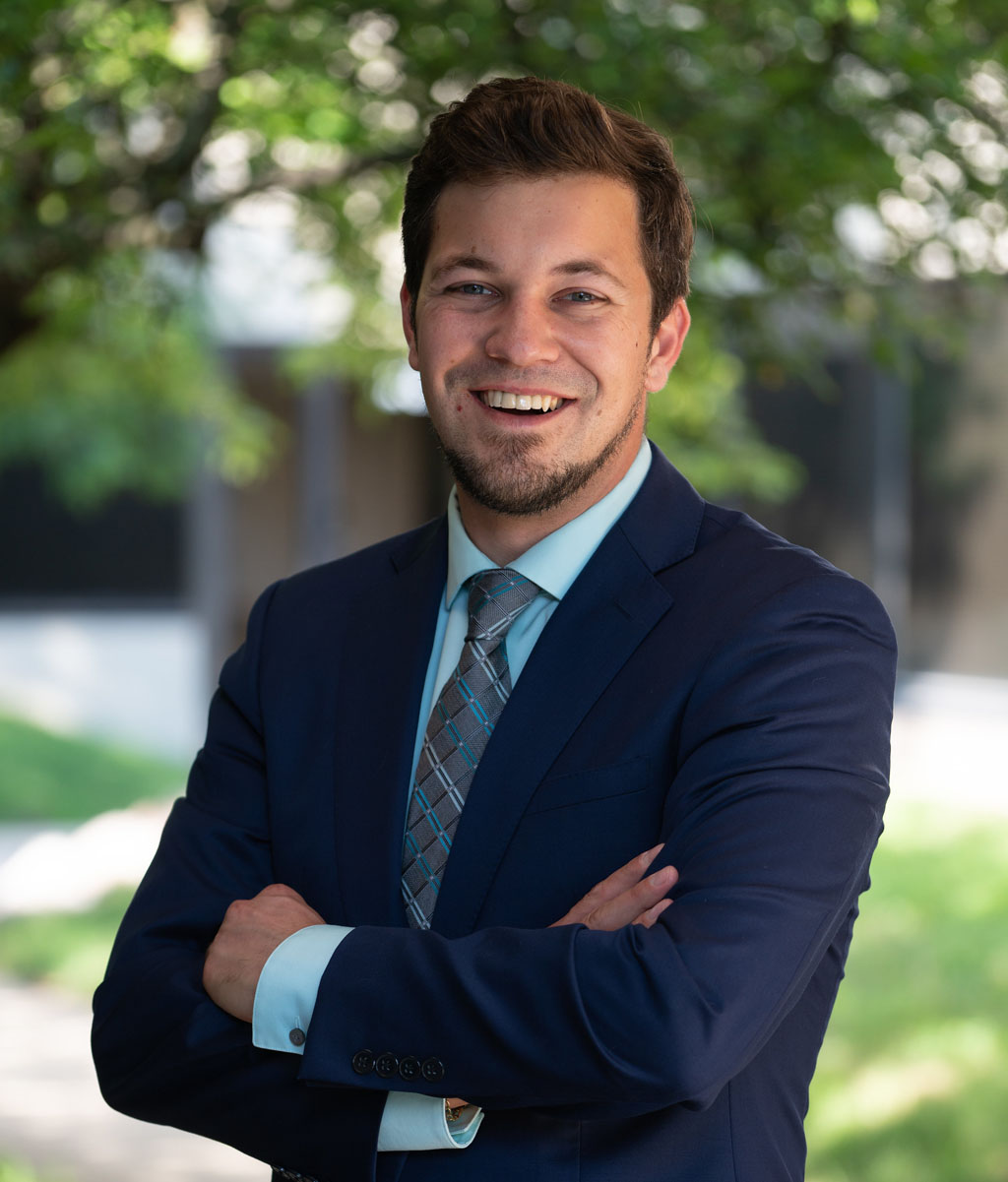 Kevin Morrison is proud to be serving his first term as Cook County Commissioner in the 15th District. In November 2018, Kevin made history by becoming the first openly LGBTQ Cook County Commissioner, at 28 years old the youngest in history, and the first Democrat to represent the District. This race was a major upset in Illinois, as Kevin beat the Chairman of the Illinois Republican Party.
Kevin's priorities include improving access to critical healthcare services, especially in the realm of mental health services, supporting small business development, and pushing for a more fair and transparent home assessment process. As a member of the LGBTQ community, he has already taken steps in expanding equity for the most disproportionately impacted and marginalized communities.
Raised in Elk Grove Village, where he attended public schools and graduated from Conant High School. He went on to graduate from DePaul University, studying Political Science, Environmental Science, and LGQ Studies.
Prior to his election, Kevin acquired years of public service experience with different candidates and elected officials, even progressing into a leadership role on the Hillary Clinton campaign. He helped solve constituent issues, perform community outreach, and excelled at bringing people together around a common cause.
In March 2019, Kevin was appointed as a Board Member to the One Victory Board. A branch of the Victory Fund, the most influential organization supporting LGBTQ candidates in up and down the ballot races nationally.
Kevin's grandparents were Italian immigrants who realized the American Dream, and the restaurant his family built recently celebrated its 50th anniversary in 2018. He lives near his family and cherishes their close relationships, especially his baby nephew.